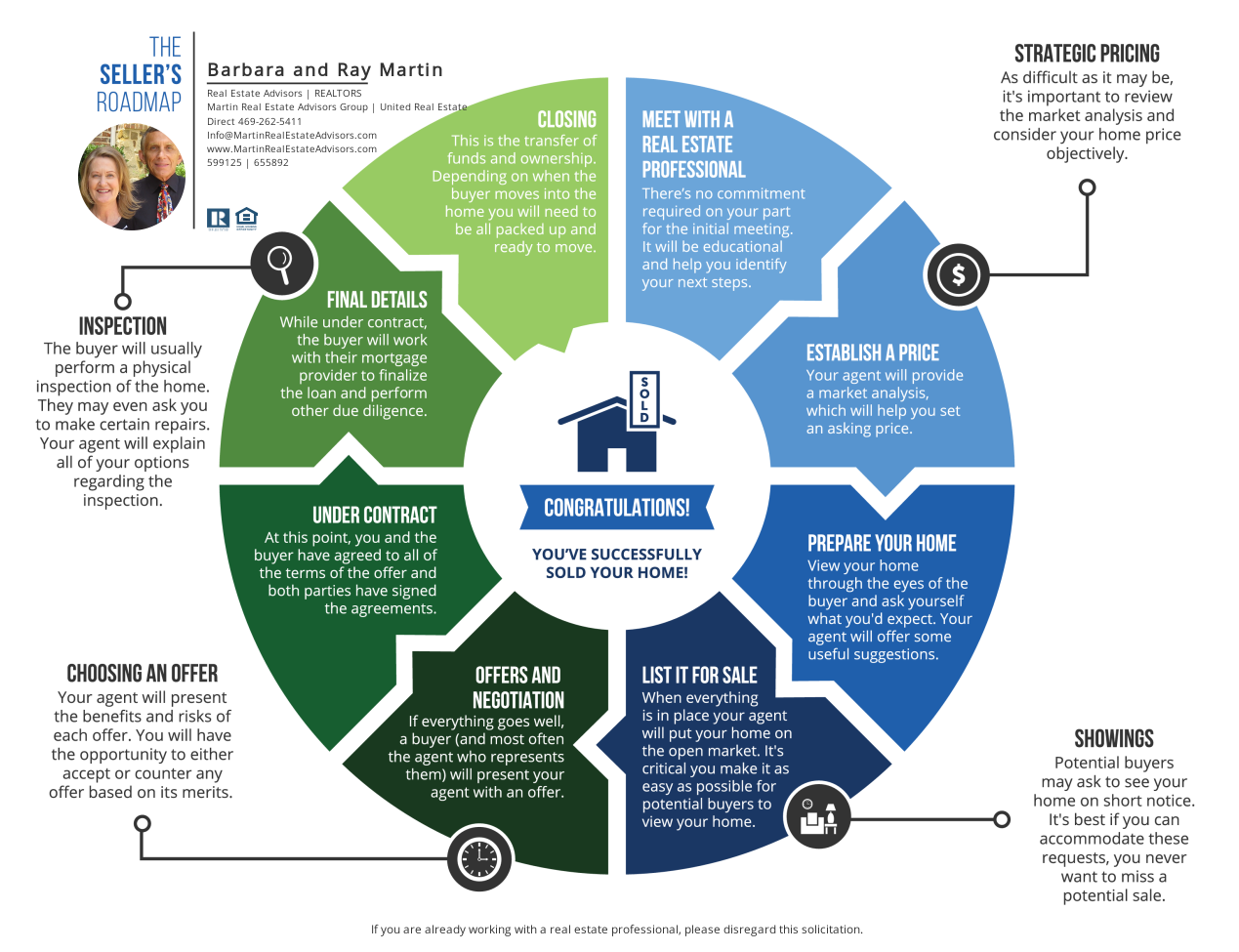 Home Selling Process
Even in the hottest real estate markets like Dallas-Fort Worth, selling your home is by no means a transaction that happens overnight.
Every step—from listing your house to getting an offer to closing—takes time. But how much time does it take?
To help you better understand the typical process and to help set your expectations, here are the steps to selling your home so that you can plan accordingly.
Depending on where you live, and the current real estate market conditions, you may need to settle in for an emotional experience!
The Real Estate Advisors | REALTORS® from Martin Real Estate Advisors | United Real Estate are available to help you maximize your Real Estate Return-on-Investment while minimizing your stress.
Contact us today at 469-262-5411 or just complete the GET IN TOUCH form on this page. We will be honored to assist you!