A Millennial's Guide to Homeownership
Are you a Millennial looking for the ins and outs of buying a home today? You do not need to look any further!

Our "A Millennial's Guide To Homeownership" has all the information you want to get started on your home ownership journey.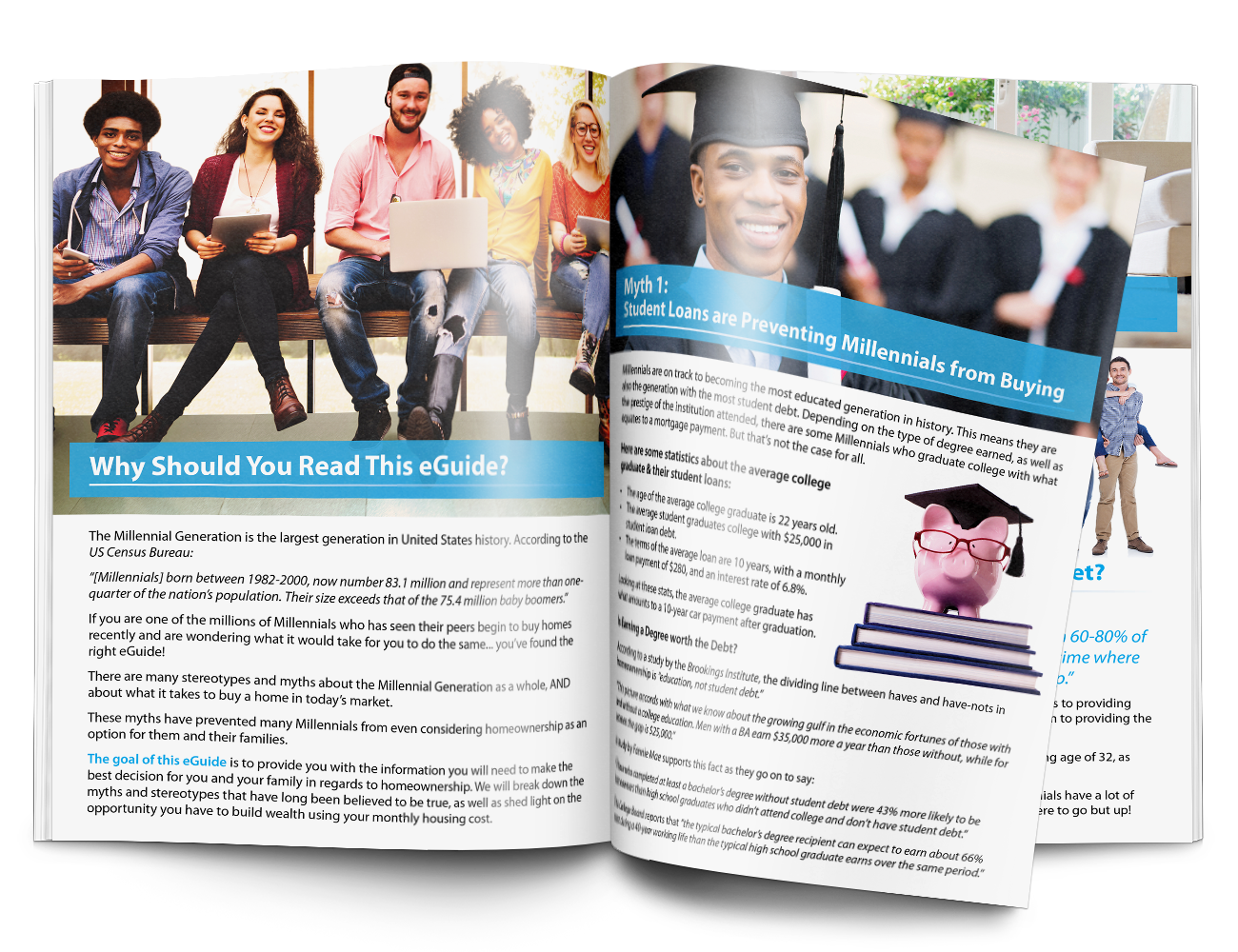 Fill out the GET IN TOUCH form on this page, and in the comments ask for our "A Millennial's Guide To Homeownership", or just call us at 469-262-5411, and we will send it out to you via email right away!

Check out our Housing Trends eNewsletter. It is filled with U.S. Census Bureau key market indicators, consumer videos, blogs, a real estate glossary, mortgage rates and calculators, consumer articles, real estate radio, realtor.com® local community reports and local and national real estate sales and price activity provided by local MLSs and the National Association of REALTORS®.